OUR FIRM
Haworth Barber & Gerstman, LLC is a boutique trial and litigation law firm. We service national and international manufacturers, retailers and the telecom industry as well as numerous insurance carriers and third-party administrators at both the primary and excess levels. We provide cost-effective and creative counseling, litigation and trial capabilities at the highest level. Click here or any of the links below to read more: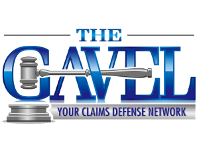 John Megjugorac and Joseph Fanning Plaintiff v. Landowner and Contractor Hudson County Read the full article »
John Megjugorac Plaintiff v. Commercial Transportation Company Hunterdon County Read the full article »
FULL INDEMNIFICATION/REIMBURSEMENT OF DEFENSE COSTS - Scott Haworth obtained full indemnification and reimbursement of hundreds of thousands of dollars in defense costs in this matter involving a fire escape accident in which a piece of fire escape from our client's Soho building fell, killing a 52-year-old father of three and causing traumatic brain injury to a young woman in her 20s. Read the full article »
SUMMARY JUDGMENT - Scott Haworth obtained summary judgment in a product liability case in which plaintiff Read the full article »
SUMMARY JUDGMENT - Barry Gerstman recently obtained summary judgment in favor of Engineering Client Read the full article »
DIRECTED VERDICT - Scott Haworth and HBG's Micromobility Team obtained a directed verdict at binding arbitration. Read the full article »
PRODUCT LIABILITY DISMISSAL UPHELD - Scott Haworth, Tara Fappiano and Griffin Sloan Plaintiff v. Major Furniture Manufacturer. New York Supreme Court, App. Div. 4th Dept. Read the full article »
DEFENSE VERDICT - on April 29, 2022, Scott Haworth and Richard Barber obtained a defense verdict in a Labor Law 240 wrongful death case in New York County against one of New York's most successful plaintiff's lawyers. Decedent was a union electrician engaged in pulling BX cable during the construction of the Carnegie Tower in Manhattan, located at 157 West 57th Street. It was alleged that the wooden A-frame ladder upon which he was working shifted or tipped, resulting in the decedent forcibly holding onto the cable and otherwise attempting to prevent himself from falling. Plaintiff contended that this resulted in him suffering an aortic dissection for which plaintiff underwent emergency surgery and passed away 15 days later. Plaintiff's settlement demand was $15 million and never decreased during the course of the trial.
Barry Gerstman Plaintiff v. Construction Equipment Leasing Firm, et al. New York County Read the full article »
Barry Gerstman Plaintiff v. Construction Management Firm, et al. Bronx County Read the full article »
Scott Haworth Pedestrian v. Commercial Property Supreme Court of the State of New York, Kings County Read the full article »
Richard Barber Pedestrian v. Commercial Property Owner Supreme Court of the State of New York, Bronx County Read the full article »
Richard Barber Electrician v. Commercial Property Owner Supreme Court of the State of New York, Orange County Read the full article »
Scott Haworth obtained early summary judgment Pedestrian v. Retail Store Supreme Court of the State of New York, New York County Read the full article »
Scott Haworth Plaintiff v. Commercial Property Owner Supreme Court of the State of New York, New York County Read the full article »
Richard Barber and John Megjugorac Pedestrian v. Engineering Company Supreme Court of the State of New York, New York County Read the full article »
Richard Barber and John Megjugorac Pedestrian v. Landowner Superior Court of the State of New Jersey, Essex County Read the full article »
Richard Barber and John Megjugorac Pedestrian v. Landowner Superior Court of the State of New Jersey, Bergen County Read the full article »
Scott Haworth obtained summary judgment in Villegas v. Harris Howard LLC et al., Supreme Court of the State of New York, New York County Read the full article »
Scott Haworth obtained a directed verdict in Monzac v. 1411 Elder Avenue LLC in Supreme Court of the State of New York, Bronx County. Read the full article »
Scott Haworth obtained dismissal on behalf of Modell�s Sporting Goods, Inc. et al. in Brown v. Modell�s Sporting Goods, Inc. et al. Read the full article »
Richard Barber obtained a voluntary dismissal with prejudice on behalf of a leading manufacturer of personal care and household products. Inoa v. CEI, et al. Read the full article »
Firm obtained summary judgment in a subrogation matter involving alleged substantial damage to couture clothing owned by renowned fashion icon and interior designer Iris Apfel. American Automobile Insurance Company a/s/o Iris Apfel v. Hallak Cleaners Read the full article »
Scott Haworth and Richard Barber obtained a voluntary dismissal with prejudice on behalf of a swimming pool manufacturer in Plaintiff v. Swimming Pool Manufacturer. Read the full article »
Scott Haworth obtained a summary judgment in a product liability matter entitled Dockery v. Universal Beauty Products et al. Read the full article »
Scott Haworth obtained a decision in favor of our client in Walter Pantovic v. Sprint Communications Company, L.P. et al. Read the full article »
We successfully moved to obtain a full dismissal of plaintiff's complaint on a pre-answer basis in Trident Radiological Equipment LLC v. Brighton Enterprises, LLC. Read the full article »
We obtained an early dismissal of plaintiff's complaint, with prejudice in Harriett Spitaleri v. Medical Depot Inc. Read the full article »
Scott Haworth and Barry Gerstman obtained a voluntary dismissal with prejudice on behalf of a sanitation truck manufacturer sued in a product liability action in Plaintiff v. Heavy Truck Manufacturer. Read the full article »
We obtained summary judgement in a catastrophic tort matter in Plaintiff v. Mall Owner and Engineering Firm. Read the full article »
Scott Haworth and Barry Gerstman obtained summary judgment in a matter involving plaintiff in Rodriguez v. Athenium House Corp. et al. Read the full article »
Scott Haworth, Barry Gerstman and Richard Barber obtained summary judgment on behalf of a New Jersey municipality Commercial Building Owner v. Municipality. Read the full article »
Scott Haworth obtained summary judgment on behalf of a major telecommunications company Plaintiff v. Major Telecommunications Company. Read the full article »
Scott Haworth obtained nominal settlement in pool diving case Plaintiff v. Pool Manufacturer. Read the full article »
Scott Haworth authored the New Jersey Chapter in "The DRI Product Liability Compendium: Warnings, Instructions, and Recalls," recently published by the Defense Research Institute. Read the full article »
"Effective Use of Industry Standards to Cross-Examine a Liability Expert Witness" by Scott Haworth and Abigail Bowen was published in the July, 2012 issue of Trials and Tribulations. Read the full article »
New York State Appellate Division, Second Department upholds summary judgement Grygo v. 1116 Kings Highway Realty, LLC, et al. Read the full Article »
Class Action Victory Bowman v. Marathon Medical Corp., et al. and Calo v. Marathon Medical Corp., et al. Read the full Article »
Scott Haworth Moderates DRI's Specialized Litigation Group meeting on Friday, April 13, 2012. Read the full Article »
"Pre-Suit Claims Against Component Suppliers" by Scott Haworth and Barry Gerstman was published in the Defense Research Institute's November 2011 issue of The Voice.
Read the full Article »
"The Product Liability Preemption Problem: No Clear Directive From the Supreme Court," by Scott Haworth published in the Defense Research Institute's June 8, 2011 issue of The Voice. Read the full Article»
We Spoke at the DRI Product Liability Seminar Young Lawyers Committee Breakout Session on April 6, 2011. Read the full Article »
"Stopped Before They Start: Dismissing No-Injury Class Actions"
by Scott Haworth published in the December 2010 issue of For the Defense. Read the full Article»