TARA FAPPIANO, PARTNER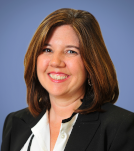 Direct: 212.952.1104
Fax: 212.952.1110
[email protected]
Tara Fappiano is an accomplished trial attorney with over 20 years of experience, handling cases from inception through verdict and through post-trial appeals. Ms. Fappiano has represented defendants in mass torts, toxic torts, and general liability practice areas. She has extensive experience with defending lead paint claims. She also works with clients as an advocate for disputes arising out of special education concerns and disability issues. Additionally, Ms. Fappiano has extensive experience and success in mediation, negotiation, and alternative dispute resolution, both as a litigator and now as a private mediator.
Prior to joining Haworth Barber & Gerstman, LLC, Tara Fappiano was a partner at a litigation firm.
Memberships
Ms. Fappiano is an active member of several organizations. These include:
Building Owners and Managers Association of Westchester County, Inc.
Women Rainmakers Section, American Bar Association
Westchester County Bar Association
Westchester Women's Bar Association
New York State Bar Association
New York City Bar Association
New York Dispute Resolution, Inc.
Council of Parent Attorneys and Advocates, Inc.
National and New York State Parent Teacher Associations
Presentations
"Experienced Litigator Gains New Mediation Perspective,"Podcast, Crafting Solutions to Conflict, 2019
"Ethics for Attorneys Serving Small Business Owners,"DRI Vineyard Law CLE Program, 2018
"American Disabilities Act Workshop,"Westchester Disabled on the Move, 2018
"Niche Marketing: How to Identify and Target Your Ideal Clients,"American Bar Association, 2017
"Legal Perspectives in Lead Paint Litigation," New England Regional Lead Conference, 2017
"Litigation/Defenses in Lead Paint Litigation," National Lead and Healthy Housing Conference, 2017
"Don't Be Afraid to Persuade: Using Persuasion to Win," American Bar Association, 2016
"What New Attorneys Need to Know about Attorney Marketing," Social Media, and Attorney Advertising, New York State Bar Association, 2016
Marketing Conference for Small/Mid-Size Law Firms, Panelist, New York State Bar Association, 2016
"Thinking Like an Insurance Industry Leader: Best Practices for Mediations and Settlements for Companies and Carriers," American Conference Institute, 2016
"Legally LinkedIn: What Lawyers Need To Know," Webinar, 2016
"Paralegals in the Workplace: How to Get Hired and Survive Life at a Law Firm,"Mercy College, 2015
"Risk Management for Owners/Management Companies in the Event of a Claim," Building Owners Management Association, 2015
"What You Need to Know about Law Firm Strategic Marketing & Business Development," Inaugural New York State Bar Association, 2015
"How to Ask for Business and Seal the Deal," American Bar Association, 2015
"Negotiation Tactics," General Star Management Training Seminar, 2015
"Finding Your True Grit: The Secret Ingredient in Your Success," American Bar Association, 2015
"Using Technology to Keep, Get, & Grow Your Client Base", Westchester County Bar Association, 2013
"Damages, Liability & Indemnity in Lead Paint Litigation," Westchester County Bar Association, 2011
Publications
"Social Media: Best Practices for Investigation in Claims Handling, and Considerations for Possible Litigation"
"Marketing Success: How Did She Do That? Women Lawyers Show You How to Move Beyond Tips to Implementation;"
"The Rules on Lead-Based Paint: What Property Owners Need to Know"
"Will New EPA Regulations change the Landscape of Lead Paint Litigation in N.Y.?"
"Don't Become a "Spoliated" Sport: Developments in the Defense of Spoliation"
"Parenting for Professional: Practical Considerations for the Working Attorney," Regular Column, Westchester Women's Bar Association Newsletter
"Potential Litigation Arising from Toy Recalls Over Lead Paint"
"Spoliation Motions: An Increasingly Potent Weapon"
"Note: Finding a Legal Remedy for the HIV-Positive Infant: Wrongful Life and Lack of Informed Consent Explored"
Admissions:

New York
New Jersey
Connecticut
U.S. District Court, (E.D.N.Y.)
U.S. District Court, (S.D.N.Y.)
U.S. District Court, (D.N.J.)
Education:
St. John's University School of Law , J.D. 1998
Fordham University, B.A. 1995