SPECIALTY & CATASTROPHIC TORT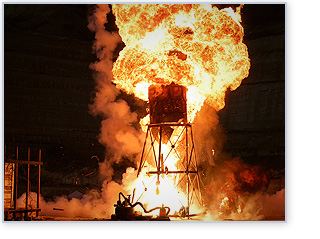 Whether related to our product liability practice or not, the firm is frequently retained to defend catastrophic injury matters. One particular area of expertise involves the defense of catastrophic fire and explosion matters. We have successfully defended and tried a substantial number of cases arising from industrial explosions, electrical and chemical fires and flammable fabrics. Our lawyers are frequently retained to be the first on the scene of such events, and participate in the initial investigation. We often become involved in matters on the date an incident occurs, on both a local and national basis.
This area of our practice also involves the defense of catastrophic construction, trucking and auto accidents. In addition, we frequently defend intentional torts such as assault, security, false imprisonment and sexual wrongdoing.